RISOGRAPH
a combination of silk-screen & photocopy machine
an environmentally friendly printer that uses soy-based inks to produce unique outcomes. Each stencil (master) is made from thermal sensitive paper.
HOW RISO MACHINE WORK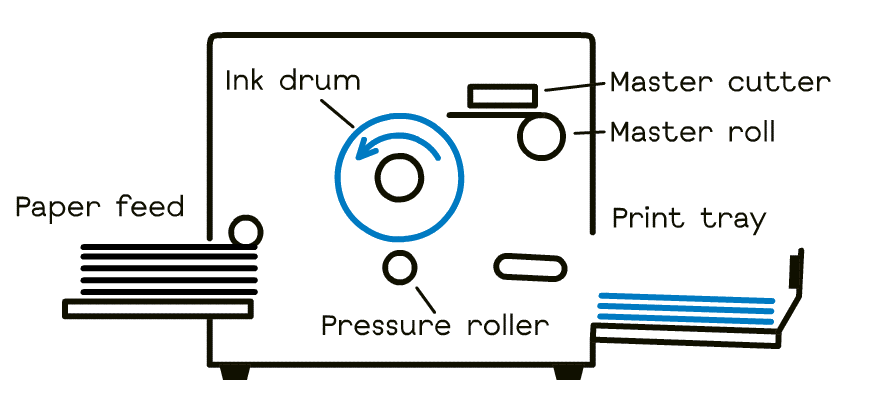 Inside the machine you can place a 'drum', which is a cylinder filled with one colour of ink and is covered with a metal screen filled with tiny holes.
DRUM & MASTER
SOY-BASED INK
Risograph inks are translucent, meaning that they are affected by what they print onto. When two inks overlap each other- they mix
When you start printing the machine makes a master, a sheet which will cover the screen of the drum. The master is a stencil and works the same as a silk screen. This will allow the ink to come through where it should, and will cut the ink off where you don't want the ink to come through.